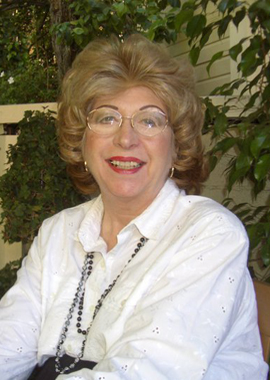 Since I will be your teacher, it is essential that you get to know me. I grew up in the Midwest in a well-known cult, Christian Science. I came to faith in the Lord Jesus Christ in 1963 giving my heart to Jesus in a Billy Graham crusade in Los Angeles, CA. A year after that I began to teach in a local Christian Sunday school. I have been teaching the Word of God since 1964, usually two to three adult classes a week.
Three of my Sunday school plays were published by Standard Publishing in Cincinnati, Ohio. Evergreen Publishing published two devotional books for women which included my articles along with many well-known Christian women. Broadman and Holman publishers published a devotional book for women also containing articles by many authors including mine. All of these books, articles, and plays are now out of print.
Since 2005 I have been involved in ministry in Tepic, Nayarit, Mexico in cooperation with a Mexican pastor, I founded a network incorporating churches and ministries to facilitate the Spanish ministry of Pastor Waldo Castro. This organization is called Apostolic Network PUEBLO. Pastor Waldo Castro and I ordain new pastors, evangelists, and missionaries to the ministry in the Network every year or so. This Spanish ministry has multiplied beyond our dreams in Mexico and is now also in the United States. Through Pastor Waldo's periodic visits to the United States, and my annual visits to Tepic, Mexico, we have seen God multiply this ministry that crosses three different cultures and languages.
In 2016 I established a non-profit corporation called Pueblo Vision to fund and support the ministry in Mexico through the Apostolic Network PUEBLO. As president of this corporation, our focus is to develop ministries, establish churches, and to train and ordain strong Christian leaders for the glory of Jesus Christ.
You can read the story of the beginning of this Spanish ministry and the founding of the Apostolic Network PUEBLO on the Pueblo Vision website. The book, co-written by Pastor Waldo Castro and Joyce Schmedel, is titled Beautiful Feet on Mountain Peaks.